Kelly Brown is Director of the D5 Coalition, a five-year, effort to increase philanthropy's diversity, equity and inclusiveness. Prior to this she was Principal Consultant at Viewpoint Consulting, which provides program design, planning, research, and facilitation services to nonprofits, philanthropic organizations and individuals investing resources to strengthen underserved communities.
Read moreClose
Kelly has served as Director of Programs and Evaluation at Marguerite Casey Foundation, which invests up to $30 million annually in organizations working to strengthen the voice and capacity of low-income families and as Grants Director at the Vanguard Public Foundation where she designed, launched and managed three new grantmaking programs. She was Director of Marketing and Industry Relations at OpNet, an innovative nonprofit that created digital workforce opportunities for low-income young adults.  She also served as Administrative Director for TransAfrica, a national foreign policy organization at the forefront of efforts to secure a peaceful transition to a multi-racial democracy in South Africa and helped coordinate Nelson Mandela's inaugural visit to the United States.
Kelly has lived and studied in Nairobi, Kenya where she conducted outreach, due diligence and fundraising to build and expand Kenya Women Finance Trust, one of the continent's first micro-loan funds for women. She has served on the Executive Committee and as Executive Director of Bay Area Blacks in Philanthropy, on the board of the Funding Exchange and is currently on the board of the Center for Community Change. She has an M.B.A from the Haas School of Business at UC Berkeley, a BA in Sociology from UC Santa Barbara and was a Sloan Foundation Fellow at Princeton University's Woodrow Wilson School. She is currently pursuing a PhD at the University of Chicago, researching the intersection between leadership, organizational networks and contemporary social movements.
---
Leadership Team
---

Maricela Espinoza-Garcia, AriGoio Communications
A career professional with over 30 years experience in development, communications, management and operations, Maricela is currently the President/CEO of AriGoio Communications.
Maricela joined the San Antonio Area Foundation in January  2007 and served as Director Community Outreach for seven and a half years. Her role was to create and manage donor programs by diversifying the donor base and increase awareness of the Area Foundation.
Read moreClose
After attending the University of Michigan, in 1984 Maricela traveled with Up With People, the international entertainment group.
Maricela served as Interim Executive Director and Director of Individual Gifts & Development for the Guadalupe Cultural Arts Center. She provided leadership, artistic direction to the Center's artistic and cultural programs, assuring the successful fulfillment of the Center's mission, goals, and objectives.  As Director of Individual Gifts she led fundraising efforts for the many funding sources, supporters and public.  Maricela served ten years with Time Warner Cable as their Director of Public Relations.
---

Carly Hare, Joint Affinity Groups
Carly Hare (Pawnee/Yankton) strives to live a commitment to advancing equity and community engagement through her professional and personal life. Carly recently stepped into the role of the Director for the Joint Affinity Groups after fours years on the steering committee.
Read moreClose
Carly most recently served as Native Americans in Philanthropy's Executive Director from 2010-2015 after five years of membership, and serving on the NAP Board of Directors. Carly has served on planning committees and presented at over 30 conferences at the intersection of equity and philanthropy. Carly held the position of the Director of Development for the Native American Rights Fund from 2009-2010. She served as Director of Programs for The Community Foundation Serving Boulder County for five years. She is a proud daughter, sister, auntie, ally, friend, advocate. Carly's Pawnee name is < i kita u hoo < i ]a hiks which translates into kind leader of men.
---
Mae Hong, Rockefeller Philanthropy Advisors

Mae Hong is the Director of the Chicago office of Rockefeller Philanthropy Advisors. In this role she is responsible for building RPA's presence in serving individual donors, foundations and corporations throughout the Midwest.
Read moreClose
Bringing 18 years of nonprofit and philanthropy experience to RPA, she previously served as Program Director at the Field Foundation of Illinois, where she oversaw grant making and internal operations.
Her funding expertise includes children, youth and families; poverty alleviation; women and girls' issues; and advocacy. She has also been actively involved in RPA's leadership on the issue of diversity in philanthropy. Mae actively participates in local and national philanthropic associations and networks, serving in leadership roles on boards and committees, engaging in public speaking opportunities, and facilitating planning and execution of philanthropic initiatives. She is a past chair of the board of Chicago Foundation for Women.  Current board service includes Grantmakers for Effective Organizations and the Daystar Center.
---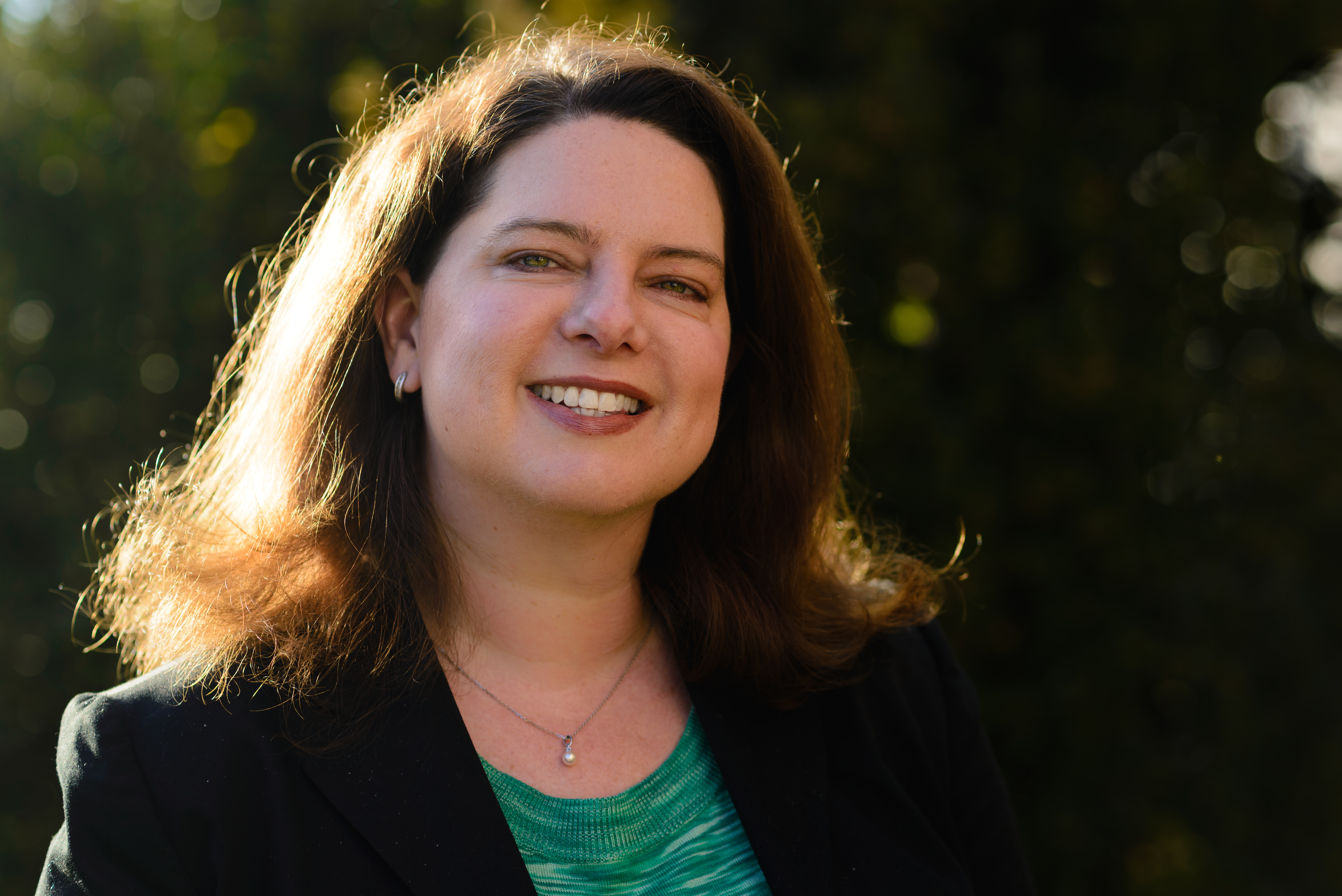 Mary O'Neill, Forum of Regional Associations of Grantmakers
Mary O'Neill serves as the Interim Director of the Forum, after serving as the Director of Programs for almost ten years. She has an extensive background in program management, focusing on health policy and women's economic equity at a variety of organizations including Families USA, the Kaiser Family Foundation, the National Center for Maternal and Child Health, and the Business and Professional Women's Foundation.
Read moreClose
She earned a Master of Public and International Affairs with a certificate in nonprofit management from the University of Pittsburgh and a Bachelor of Arts in International Studies and Spanish from Bradley University.
---

Lawrence McGill, Foundation Center
Lawrence T. McGill is Sr. Vice President for Research at the Foundation Center.  Larry was formerly deputy director of the Center for Arts and Cultural Policy Studies and director of research and planning for the Cultural Policy & the Arts National Data Archive (CPANDA) at Princeton University.
Read moreClose
His work with CPANDA has involved identifying, evaluating and analyzing key social science data sets for inclusion in the Archive, on topics related to artists, arts audiences, arts organizations, and public support for the arts.
---
Kristopher Smith, Funders' Network


Kristopher Smith is a Director for Leadership Development with the Funders' Network for Smart Growth and Livable Communities, where he works with TFN team members to manage funder working group activities focused on Restoring Prosperity in Older Industrial Cities as well as a national philanthropic leadership development program entitled PLACES.
Read moreClose
Prior to joining the Funders' Network in May 2008, Kris held various positions in the public and non-profit sector for the past 12 years.
He has worked for the South Florida Local Initiatives Support Corporation as a Senior Program Officer leading a community revitalization program focused on affordable housing, community safety and leadership development; in the City of Miami as a neighborhood services administrator focused on the execution of city-led response to resident concerns. In 2005, he was selected for the University of Miami Knight Fellowship in Community Building.  Kris has a Master's in Public Administration from Nova Southeastern University and a Bachelor's in Public Science from Bethune Cookman University.
---

Sylvia Zaldivar, Maestro Cares Foundation
Sylvia M. Zaldivar is the Executive Director of the Maestro Cares Foundation. Sylvia brings over 25 years of experience in the areas of juvenile justice, child welfare, nonprofit consulting and philanthropy. She holds a Master's Degree in Rehabilitation Counseling from the Illinois Institute of Technology, and an Advanced Graduate Degree in Philanthropy and Non-Profit Sector from Loyola University.
As a Cuban-American, Sylvia is especially concerned with issues facing Latinos.
Read moreClose
Sylvia worked as a consultant to nonprofit agencies throughout metropolitan Chicago, prior to joining The Chicago Community Trust (The Trust) in 2005. While at The Trust, Sylvia built its first population focused funds in the Latino and African American community and created the infrastructure for The Trust's geographic affiliates in Lake and Will Counties.  In 2008, she became the first full-time executive director of The Lake County Community Foundation, building its operational infrastructure; implementing bold county-wide initiatives such as the Alliance for Human Services; quintupling its assets in five years; and positioning the Foundation as the go to resource for donors and nonprofits.
---

Ericka Plater-Turner, Council on Foundations
Ericka Plater-Turner is Managing Director of Professional Development and Diversity and Inclusion at the Council on Foundations. Prior to this position, she was Director of Education at the Heart Rhythm Society and Assistant Director of Resource and Program Development at the American Association of School Administrators.
Read moreClose
Ericka is a career association professional with over 12 years of experience designing, developing and delivering education and professional development programming in the fields of education, healthcare and now philanthropy. She is a Certified Association Executive (CAE), a DELP scholar, and holds a M.S. and M.B.A. from University of Maryland University College.
---